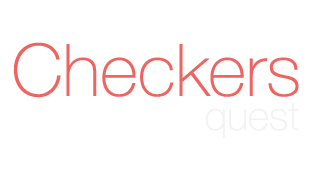 CheckersQuest
Checkers (draughts) have developed about 5000 years ago and since didn't upgrade… Up to this day! Look at the checkers anew, such checkers you haven't seen. The game with a plurality of nonstandard levels and interesting design, prepared to distinguish themselves on the background of a huge number of checkers "exercises".
Checkers quest is draughts, designed to pass the time and rack one's brain.
Try to pass all levels and locations by the minimum moves.
Enjoy!
In the Checkers Quest available to you:
-More 60 levels in various locations
-Awesome graphics
-A lot of ways to win
-Interesting puzzle and non-trivial problem solving
-Special more for playing with AI
-No more boring ads
Available on